My Blog
Posts for tag: oral cancer
By Breese Dental Group
May 14, 2019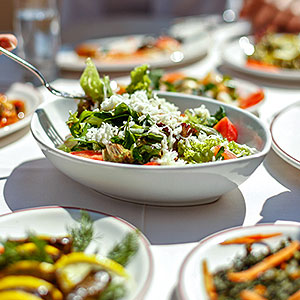 There are a number of lifestyle changes you can make if you want to reduce your risk of oral cancer, with quitting a tobacco habit at the top of the list. You should also moderate your alcohol consumption and practice safe sex to prevent the spread of the human papilloma virus (HPV 16) linked to oral cancer.
And there's one other area that might be ripe for change—your diet. The foods we consume can work both ways in regard to cancer: some, especially processed products with certain chemicals, increase your cancer risk; more natural foods, on the other hand, can help your body fight cancer formation.
Although how cancer forms and grows isn't fully understood, we do know some of the mechanisms involved. One major factor in cancer growth is damage to DNA, the molecule that contains all the instructions for normal cell growth. Certain chemicals called carcinogens cause much of this DNA damage.
One example of these dangerous chemicals are nitrosamines, found in substances used to preserve meats like bacon or ham. Nitrosamines also occur in beer during the brewing process, some fish and fish products, processed cheese and foods pickled with nitrite salt. It's believed long-term consumption of foods with these chemicals can increase the risk of cancer.
On the other hand, there are foods with substances called antioxidants that help our bodies resist cancer. Antioxidants protect cells from unstable molecules called free radicals that can also damage DNA. You'll find antioxidants in abundance in fresh fruits and vegetables, especially those high in fiber. Vitamins like C and E found in many natural foods also have antioxidant properties.
So, to help keep your risk of cancer and other diseases low, make sure your diet includes mostly fresh fruits and vegetables, along with plant-based fats found in nuts or olive oil.  At the same time minimize your consumption of processed foods with preservatives and other chemicals, along with animal and saturated fats.
A change in eating not only reduces your cancer risk, it can also improve your overall health and well-being. You'll also find a healthy diet can be dental-friendly—it can help keep your teeth and gums disease-free and healthy.
If you would like more information on dental-friendly nutrition practices, please contact us or schedule an appointment for a consultation. You can also learn more about this topic by reading the Dear Doctor magazine article "Diet and Prevention of Oral Cancer."
By Breese Dental Group
November 12, 2016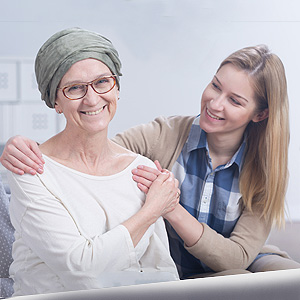 A third of people treated for cancer develop adverse side effects within their mouth. But while these effects can be devastating to teeth and gums, there are ways to minimize the damage.
Treatments like chemotherapy and radiation work by destroying cancer cells. Unfortunately, they may also destroy normal cells. The accumulation of this "collateral damage" ultimately affects uninvolved areas and organ systems of the body. Chemotherapy, for example, can interrupt bone marrow blood cell formation and decrease the body's ability to fight infection.
These ripple effects can eventually reach the mouth. It's not uncommon for cancer patients to develop mouth sores or see an increase in tooth decay or periodontal (gum) disease. The treatments may also inhibit saliva flow: because saliva neutralizes acid and provides other benefits that lower disease risk, dental disease is more likely to develop when the salivary flow is reduced.
The first step to minimizing these effects is to improve oral health before cancer treatment begins. An unhealthy mouth vastly increases the chances for problems during treatment. Cooperating with your cancer physicians, we should attempt to treat any diseases present as soon as possible.
During cancer treatment we should also monitor your oral health and intervene when appropriate. If at all possible, you should continue regular dental visits for cleaning and checkups, and more so if conditions warrant. We can also protect your teeth and gums with protective measures like antibacterial mouth rinses, saliva stimulation or high-potency fluoride applications for your enamel.
What's most important, though, is what you can do for yourself to care for your mouth during the treatment period. Be sure to brush daily with a soft-bristle brush and fluoride toothpaste. You can use a weak solution of one-quarter teaspoon each of salt and baking soda to a quart of warm water to rinse your mouth and soothe any sores. And be sure to drink plenty of water to reduce dry mouth.
While you're waging your battle against cancer, stay vigilant about your teeth and gums. Taking care of them will ensure that after you've won your war against this malignant foe your mouth will be healthy too.
If you would like more information on taking care of your teeth and gums during cancer treatment, please contact us or schedule an appointment for a consultation. You can also learn more about this topic by reading the Dear Doctor magazine article "Oral Health During Cancer Treatment."